I've never been able to get a 100% comfy fit with the older clasps, especially not in humid weather or cooking near a hot stove
So with a bit of modern engineering and a screwdriver my wrists no longer feel like they're about to pop off
Here is what is needed...
1x Glidelock
1x 1/2 link
1x screwdriver
1x 41 year old Submariner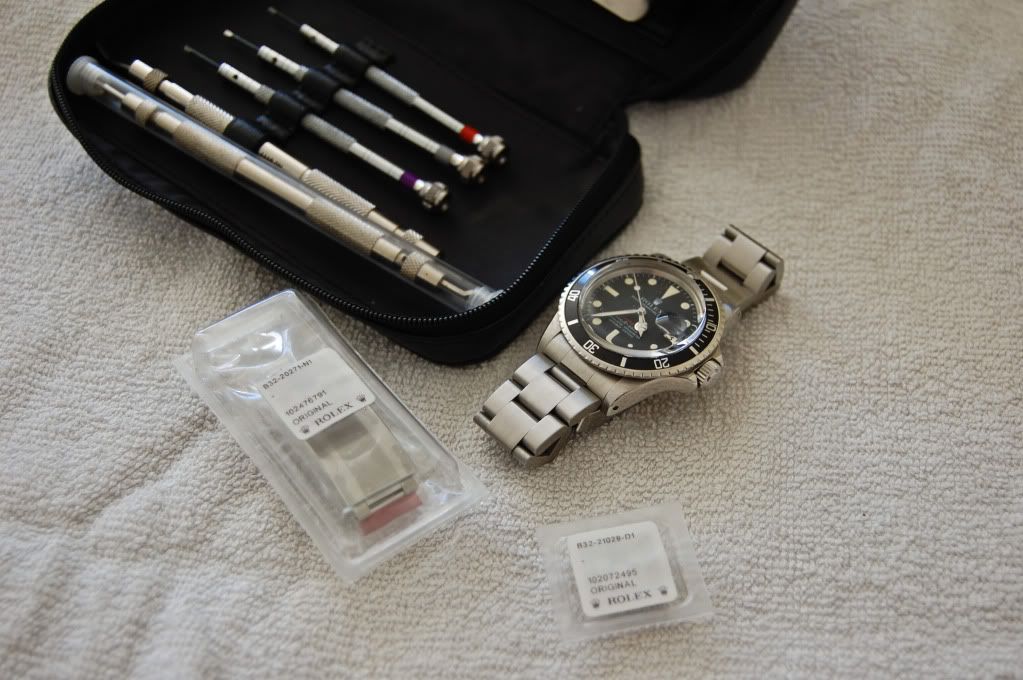 Remove the old clasp
Glidelock and 1/2 link ready to be fitted
Remove stickers
ALL stickers!
Attach clasp to the 6 o'clock side
Attach 1/2 link to the 12 o'clock side
Almost ready
1/2 link going to centre the clasp very nicely
Done!
Next to past candidates
In action
No more sore wrists when cooking!